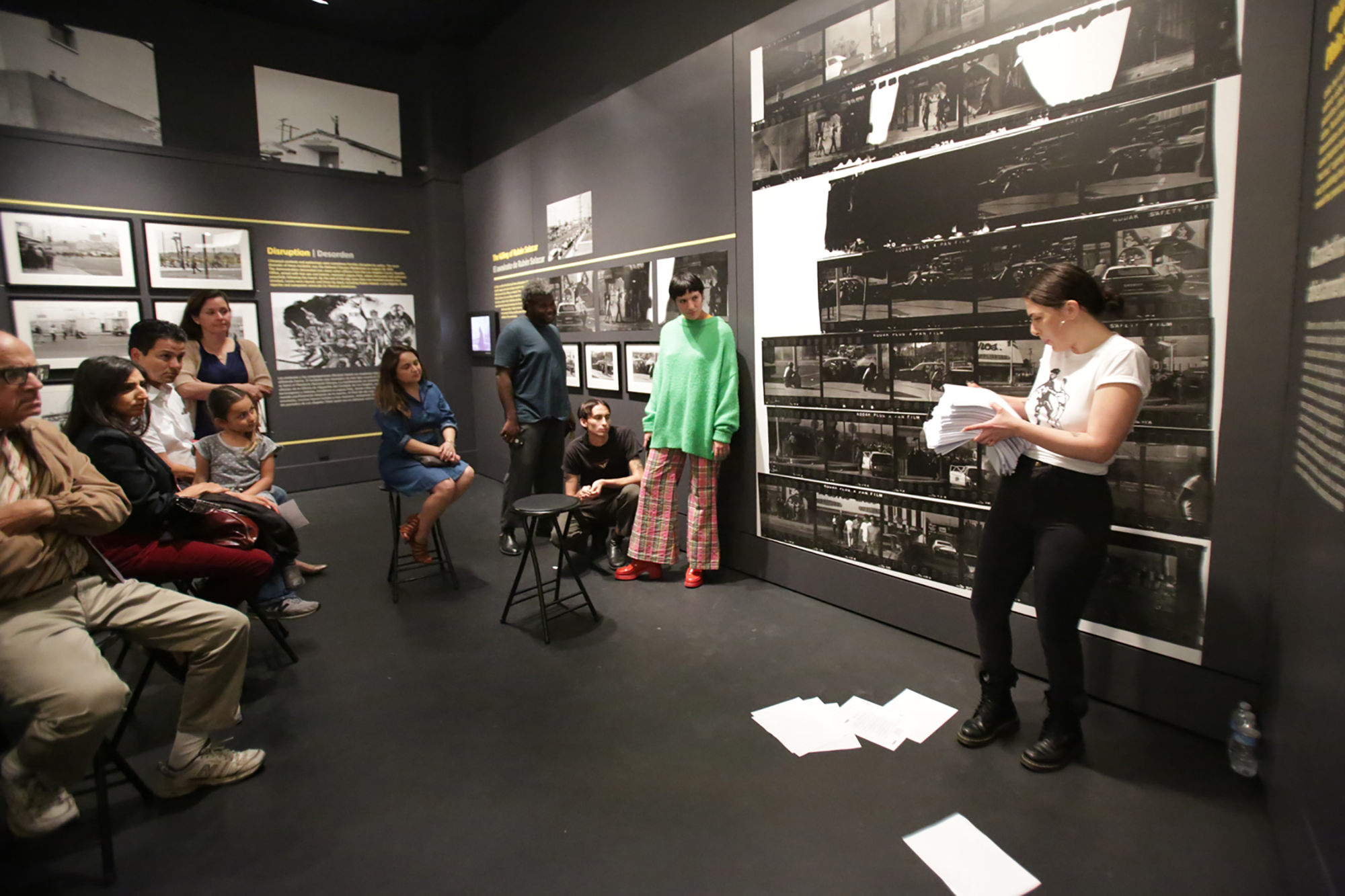 April 11, 2018
On Record (2018)
April 11, 2018
Performance
Duration: 2.5 hours
"LA RAZA," curated by Amy Scott and Luis C. Garza, public programming by Brittany Campbell
Autry Museum of the American West, Griffith Park, Los Angeles, CA
T-shirt: Lambe Culo
Nails: Erin Chavez
Documentation: Danielle Klebanow

February 3, 2018
Performance
Duration: 6 hours
ELEVATOR MONDAYS at Other Places Art Fair, curated by Don Edler
Angels Gate Cultural Center, San Pedro, CA
Nails: Erin Chavez
Documentation: Don Edler for ELEVATOR MONDAYS

On Record is a performance in which I read news articles and official documents regarding the now-defunct INS/ICE San Pedro Processing Center on Terminal Island, which I am overlooking from Angels Gate Park. These texts weave together the tale of a detention facility that, from its inception in 1991, was the site of innumerable human rights violations. In 2007, the center came under public scrutiny for three major scandals, the most egregious of which was the death of Victoria Arellano, an HIV-positive, 23-year-old trans woman whose condition quickly deteriorated after being repeatedly denied medication. It closed soon thereafter for maintenance repairs and remains empty.

In the second iteration of On Record, shown above, I read all files from the Ernesto Chavez Collection of Chicano Movement FBI Records 1968-2011.