Index of /Artemisa Clark
---
Smile Now Cry Later
January 30,2015
Performance
"Cognitive Camouflage," curated by Dia Bassett and Lianne Thompson Mueller
A Ship in the Woods, Del Mar, CA


A performance in which I gave myself two tattoos - "SMILE NOW" or "CRY LATER" - comprised of dots that account for each audience member that entered the space and each that left or passed by, respectively.

Documentation: Ash Smith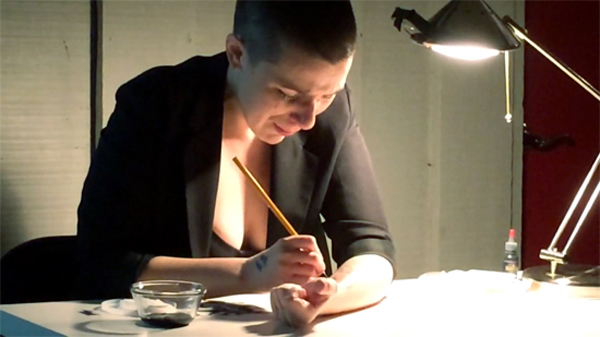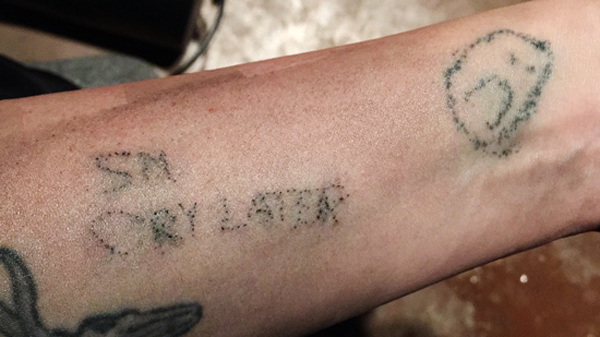 August 8, 2014
Performance
"SOMAWAX," curated by Cristóbal Gracia and Daniel Aguilar Ruvalcaba
Bikini Wax Gallery, Mexico, D.F.

A performance in which I gave myself two tattoos - one happy face and one sad - comprised of dots that account for each audience member that entered the space and each that left or passed by, respectively.
Documentation: Violette Bule.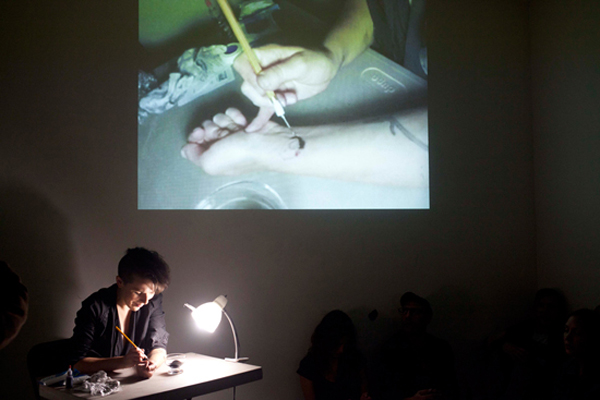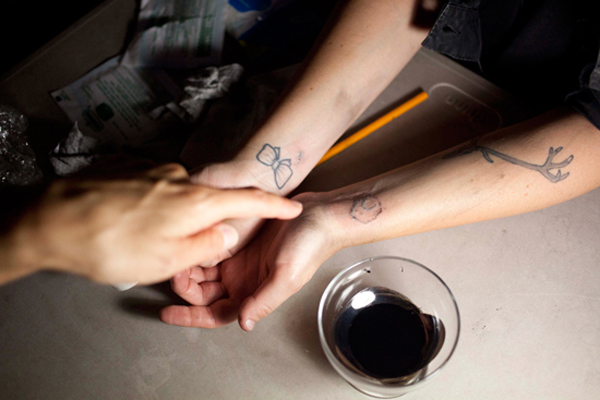 ---
Apache/1.1.34 Server at www.artemisaclark.com Port 80