Index of /Artemisa Clark
---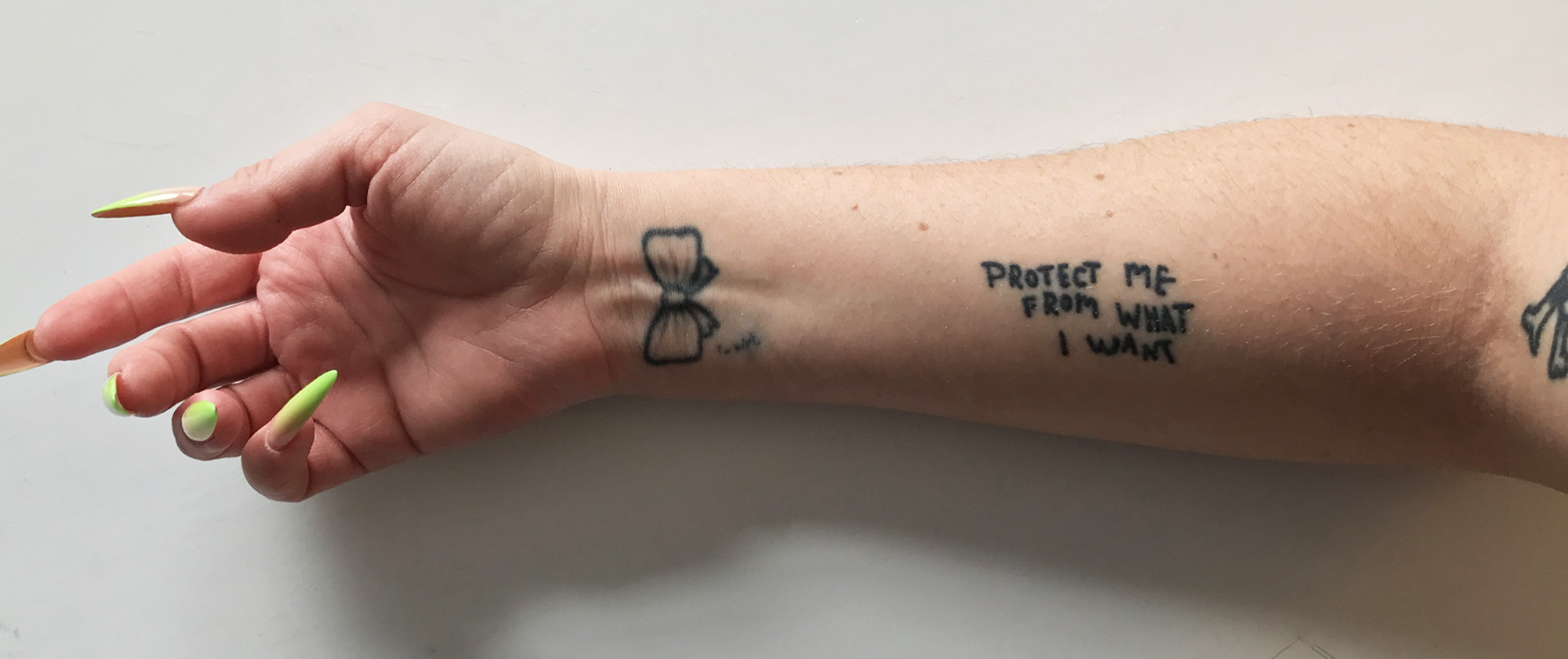 tattoo (2002/2018)
January 7, 2018
Performance
Duration: 30 minutes
Alchemy Tattoo, Los Angeles, CA
Tattoo Artist: James Edward Vincent
Nails: Kana


At a 2002 opening of Holzer's work, artist Tobias Wong (1974-2010) asked Jenny Holzer to write PROTECT ME FROM WHAT I WANT on his arm. He subsequently turned it into a tattoo. In 2018, I recedived a tattoo based on Wong's.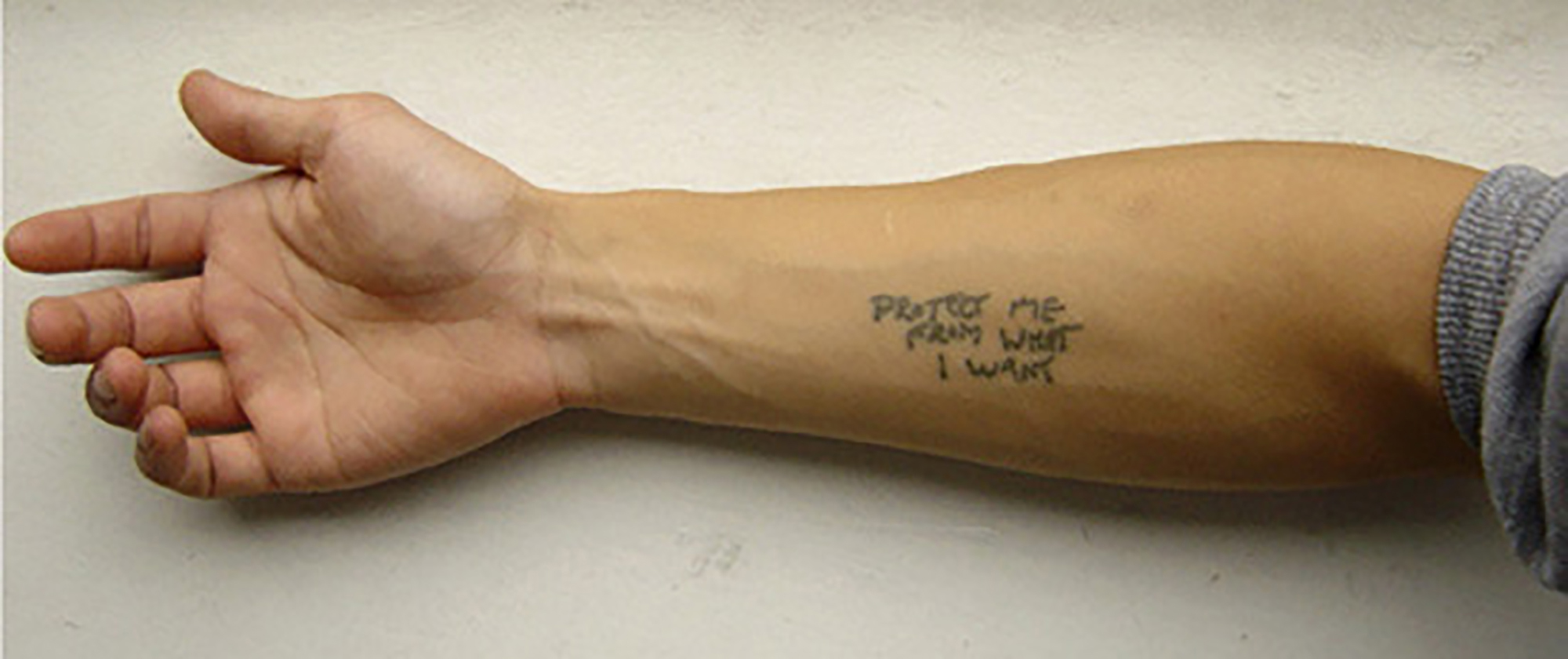 Tobias Wong and Jenny Holzer, tattoo (2002)
---
Apache/1.1.34 Server at www.artemisaclark.com Port 80